My Team
It takes a well-educated, dedicated and responsive team to build legacy in your financial planning. Take a second to meet ours.
Emily Moseley Rhoades
Director of Operations
Office 319-351-5075

Emily Rhoades grew up in Lawrence, Kansas, the home of the "Jayhawks."  In 2011, Emily graduated from The University of Kansas with a Bachelor's of Science Degree in Journalism, Strategic Communications and Marketing. Prior to joining Northwestern Mutual, Emily served two years on the 2011 Teach for America Kansas City Corps as a second and third grade elementary teacher in inner-city Kansas City, Missouri where she earned her Master's in Elementary Education, emphasis in Urban Development. 
Emily joined the Leawood, Kansas RPS Financial Group of Northwestern Mutual in 2013 as the Director of Campus Selection.  In her first year in this role, Emily helped lead her leadership and intern team to be recognized as the #1 Network Office in the company.  In her second year, Emily led her District Office from the #16 to the #2 District Office ranking in the company.  In 2015, Emily married her husband, Daniel, and they moved to Iowa City.  Emily became the Director of Operations in the Iowa City District Office in fall 2015. 
Emily mission is to help others to become the best version of themselves both personally and professionally.  In her role as Director of Operations, Emily gets the opportunity to help staff members, new advisors, and interns run efficient and effective practices while helping provide an exceptional client experience.
Emily and Daniel reside in North Liberty, IA with their golden retriever named Baron.  In her spare time, she enjoys reading, tutoring developing readers, anything outdoors and cooking!   
Hannah E Bott
Executive Assistant
Office 319-351-5075

Hannah came to Northwestern Mutual in 2017 looking for a chance to help people and expand her horizons. She graduated from Mount Mercy University with a degree in English Literature with a focus on Writing and Philosphy in May 2017. Day-to-day she enjoys being able to work one-on-one with coworkers and clients. Hannah is an Associate Financial Representative and is NMIS and FINRA registered.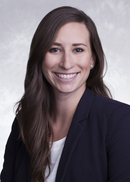 Alissa C Levy
Development Officer
Office 319-351-5075

Alissa has been with Northwestern Mutual for over five years and has worked as a Financial Representative, Financial Planning Specialist, and now as the Development Officer for the Coralville District Office. As is obvious from her career history with the company, she values building relationships and finding opportunity for growth.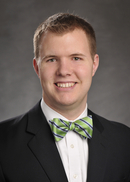 Adam J Kaefring
Director of Financial Planning
Office 319-363-3527